10–05-2022
Status on my marriage and my slave-husband


The last time I wrote a status on my slave-husband and my marriage was back in October 2020. So it's about time to write another. Back in October I wrote about how he has been turned into my slave or what I called "Husband 2.0". What I thought back then was the final stage of his transformation into my real life slave has turned out to be just the beginning.

Back then I had decided to let women rent him, but COVID-19 totally messed it up with lockdowns all across the world. No traveling was possible, so I had plenty of time to prepare him for what was coming.

He had his debut as a sex worker / porn model when I sent him to serve the beautiful Mistress Noir in Holland. He was so nervous but it went so well, and in about two weeks he is being sent to serve her for the 5th time.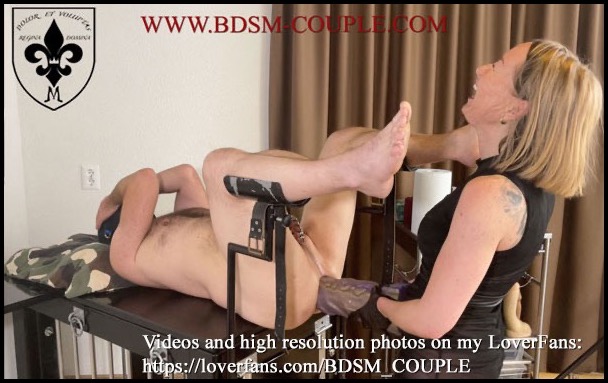 Since his debut he has been sent to serve women once and on rare occasions twice a month. Sometimes I send him for making porn videos and sometimes for being used by women off camera.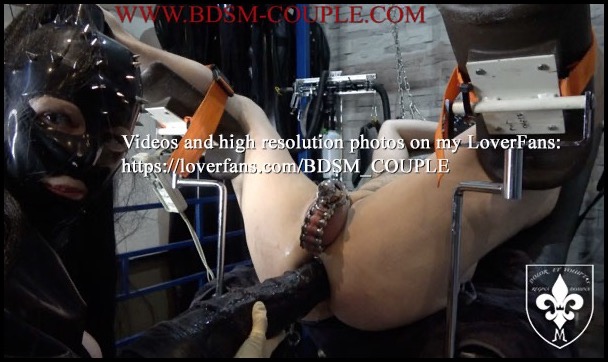 Besides Mistress Noir he has been used on video by the beautiful Mistress Cara and the beautiful Mistress Baton. The Ladies using him for their own pleasure off camera are not Pro Dommes and they prefer not to be mentioned. Of course I respect that.


He has stopped thinking of his body as his body. His body is my property. And I decide if someone else is going to use it. I think the Ladies using him enjoy the fact that all details are settled with me before I send him.

Who gets the payment when women rent him and who gets the income from the videos? I do. Of course. And every month his paycheck from his day job is transferred to my account. He belongs to me and is my personal property, so the income he generates is mine.

He is 100% obedient. He accepts to be used by the women I send him to serve; no questions asked: he is very eager to please and satisfy in any way I tell him to. And he has accepted to remain locked and denied for the rest of his life.

I believe this is the final stage of his development into my real life slave. But who knows? Maybe I will realize that I was wrong again, when I write the next status in a year or two!

Enjoy the photos of the beautiful Dommes and the video me using my slave-husband - all the full videos of him being used by me and other beautiful Dommes are of course available on my Clips4sale & LoverFans :-)




Miss M.


Don't forget to follow us:


Clips4Sale



LoverFans



Pornhub



Twitter



Tumblr



Instagram