28–03-2022
Serving two Ladies

I have sent my slave-husband to serve women in other countries before, but it has only been one woman for one day. And then back home to me. This trip to England was different.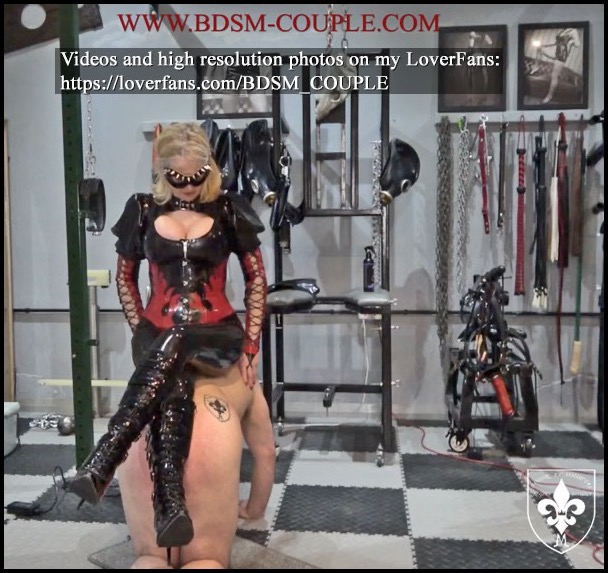 It all started with a planned visit to Doncaster to serve the beautiful Mistress Cara for 24 hours and making videos. But then another appointment was added in Leicester the next day. A loving gentleman wanted to rent my slave-husband for his wife once more.

So I rebooked my slave-husband's return ticket and informed him that he would be staying in England for two days serving two Ladies, and that both Ladies wanted to use his ass. This meant no solid food from early Monday morning until late Wednesday evening to be completely clean inside for both Ladies. Imagine not eating anything for 61 hours - but he managed very well.


I am very glad to tell you all that he had a great and very intense experience with both Ladies, and that his ass is very well used. In the two first photos you can see the beautiful Mistress Care in action in Doncaster. And in the third photo you can see my slave-husband waiting for the wonderful Lady (who doesn't want publicity) in Leicester the next day.


And now it's SO NICE to have him back home – I have missed him and his soft tongue….

Enjoy the photos and the short video - the full video is of course available on my Clips4sale & LoverFans :-)



Miss M.


Don't forget to follow us:



Clips4Sale


LoverFans


Pornhub



Twitter


Tumblr


Instagram