23–11-2023
My life …

I get so many questions about my life, about my Female Led Marriage and about what it's like to own a real life slave. So much has happened since we began this extreme journey. So I thought I would try to write a short status.


One of the most common questions I get is about jealousy. Doesn't it make me feel jealous when my slave-husband is serving some of the most beautiful and skilled Dommes and Ladies in Europe?

Well … at first it did. It made me feel insecure and I couldn't sleep until he was back home. But I had told him I would send him to serve another Domme if he didn't behave - so when he disobeyed me again I had to move ahead and do it for real to show him I meant business. It really scared him (and it scared me too but he didn't know that!).


Then I discovered that every time I had send him to serve he came back a little more humble, a little more obedient … and a little bit more like the real life slave I wanted him to become. I also discovered that for every time he treated me more and more like a Goddess. It made me realized that I had no reason for jealousy.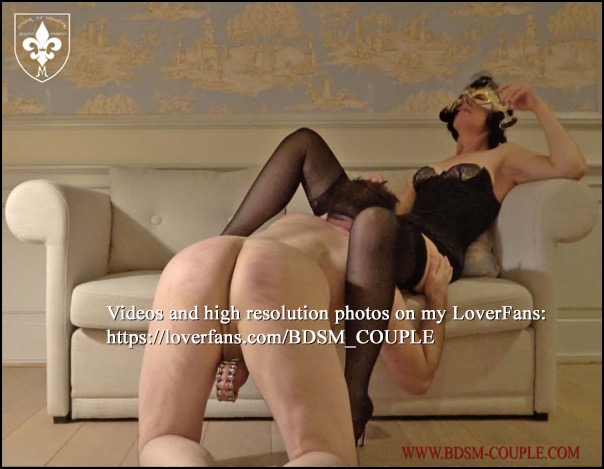 Another thing that helped me get over feeling insecure is the fact that he has absolutely no influence on who I send him to serve and how he is to be used. I make all the arrangements with the Lady. He has even stopped asking questions about who I am sending him to serve and how she will use him, when I tell him to take some days off from work for serving. He says "Yes Mistress" and then it's up to me and the Lady to tell him what we want him to know. He has completely accepted his life as my personal property, my real life slave and my Toy.

I experience the same when I tell him to do things I know he does not enjoy. No protesting or questioning my decision. He says "Yes Mistress" and gets started. I really like that!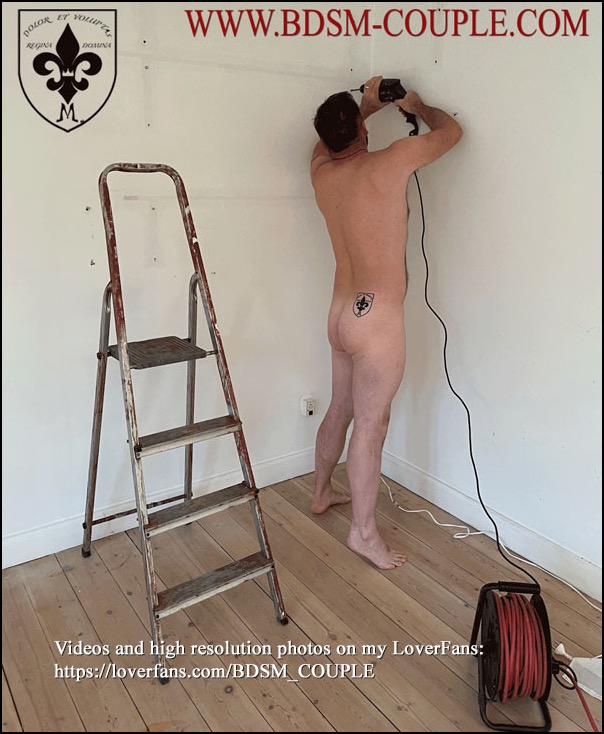 Another question is if I don't miss feeling his cock inside me when I keep him permanently locked and denied. From time to time I do miss it. But instead I have achieved something that is so much better: The total power of owning a real life slave. And I get to cum as often as I want anyway. All I have to do is snap my fingers and point at my pussy and he is ready and eager to lick. His permanent chastity is a great part of the secret behind his transformation into my real life slave.


His focus has completely changed from his own orgasms into serving. He achieves extreme satisfaction from serving and satisfying in any way he is told.

Instead of penetrating he is now the one having his ass penetrated with dildos, fists and feet. His urethra is sounded. His tongue is used anywhere on the female body a Lady wants. His mouth is used for dildos and urine. And he loves every second of it.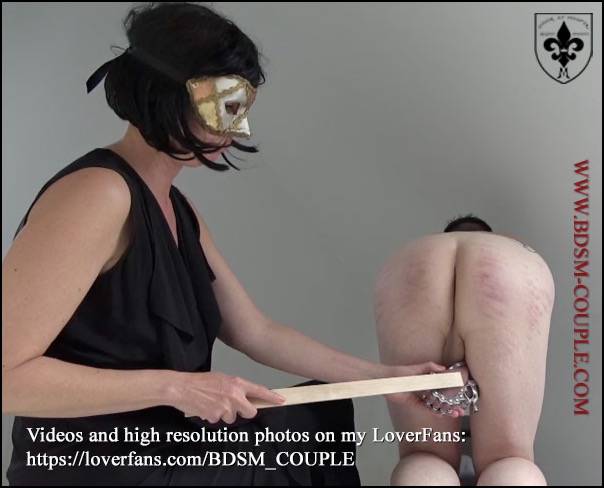 So what's my life like and what is it like owning a real life slave? It's wonderful!

It has taken many years to completely change his way of thinking and reaching this level. It has been so much hard work and OMG I have really punished him over and over again beating his testicles to help him learn. And I seem to have reached my goal! I can use him any way I want. His pay check is mine. And I can send him to serve the most stunning Ladies and enjoy how it gets him even deeper into my power and real life slavery. He is completely focussed on serving … he craves it.


So why not get more slaves and train them to the same level? Because I am not willing to start all over again. I am way too busy enjoying the fruits of my hard labour. And to be honest I don't want more slaves because … I have my beloved slave-husband …

Enjoy the photos and the short video - you can watch it all on my LoverFans, my Clips4sale and my LoyalFans … :-)


Miss M.


Don't forget to follow us:


Clips4Sale


LoverFans


LoyalFans


Fansly


Sheer


Pornhub


Twitter



Tumblr


Instagram