13-10-2020
Status on slave p.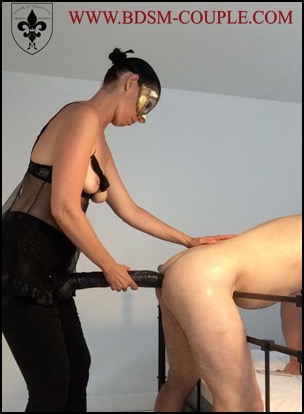 As you know slave p. has not had an orgasm since 31. December 2019 and this has worked wonders. In fact it's very interesting. His entire way of thinking has changed.
His old self has slowly disappeared and has given way to what I could call Husband 2.0. Or just full blown slave.

First of all he has stopped asking me when he will be allowed to fuck and cum. I firmly believe he has come to terms with the fact that this will probably never happen again, and that his cock will remain locked.

Secondly he has never been more caring and eager to please me in every way.


He is always looking for ways to make my life more pleasant. And I have never received more flowers and gifts from him.
Thirdly he has become a real pain slut. He has accepted that the only way I "caress" his genitals involves pain. It seems like he has learned to enjoy it and is even longing for me to squeeze his testicles as hard as I can og beat him with my cane or riding crop until my arm is completely exhausted.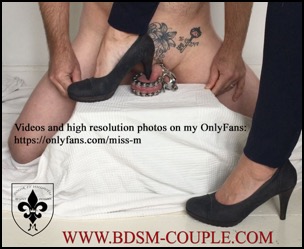 And yesterday I had the final prove that his transformation from my husband to my obedient slave and willing toy was complete.
I told him that I had been thinking about letting other women rent him… . His response was "Yes Miss M.".
It has taken years but we are finally at the goal.
His entire way of thinking is now evolving around me and my needs - and his only desire is to do whatever I tell him to do or whatever he believes makes me happy.
Let me know if you would like to rent my 100% obedient slave…..
just drop me a line
…. I am seriously considering making his mouth and ass open for business and he is (of course) willing to serve other women at my command.
Enjoy the short video! As usual all high resolution photos and the full video is on my
LoverFans
.
Miss M.

Don't forget to follow us:


Clips4Sale
LoverFans

Pornhub
Twitter

Tumblr

Instagram