15-05-2019
Travelling!

We have been away on holiday and traveling outside Europe is always exciting - but the stuff inside our suitcase always adds another dimension to the excitement when we go through customs.

We travel light and bring only the absolutely necessary things - and nothing illegal - but we really don't want to unpack all our kink in front of our fellow travelers. Fortunately nobody wanted to check our luggage this time, and that was a relief! But customs are not the only source of excitement in the airport - this time my slave started to panic while we were standing in line for the security check.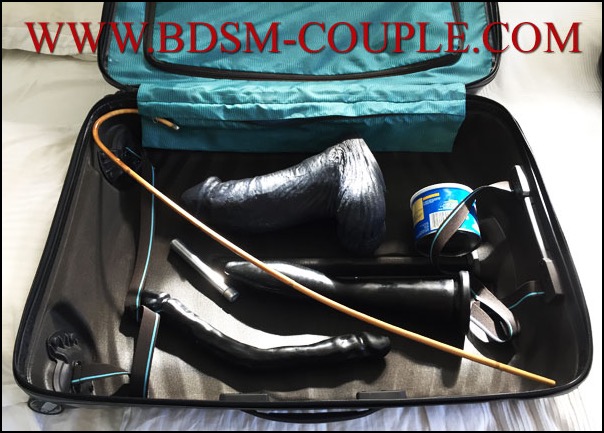 Our drive to the airport hadn't exactly been smooth. Our taxi broke down on the highway and it took forever for the replacement to arrive. That meant that we had to run through the airport directly to check in and from there we ran to security. And now we are back to the reason why my slave started to panic.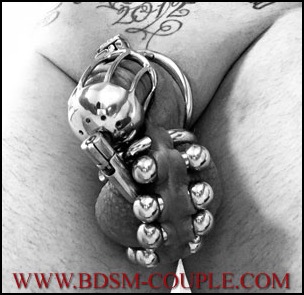 When we arrive at an airport he usually slips of to the bathroom to remove his heavy steel jewelry and his steel cock cage before going through security. After security he puts his jewelry back in place and locks up his cock.
But all the panic and running through the airport had made him forget everything about it.
Now he was standing a few meters away from the metal detector suddenly remembering all that metal between his legs!
Turning back searching for a toilet was not an option since his hand luggage was already going through the scanner, so he had to move forward!
From a distance I watched the red light on top of the metal detector starting to flash, and I watched my slave being escorted to the 3D body scanner. After the scan he talked to the officer for a while before being allowed to move on and pick up his back - blushing like a school boy on his first date. It was SO MUCH FUN … for me!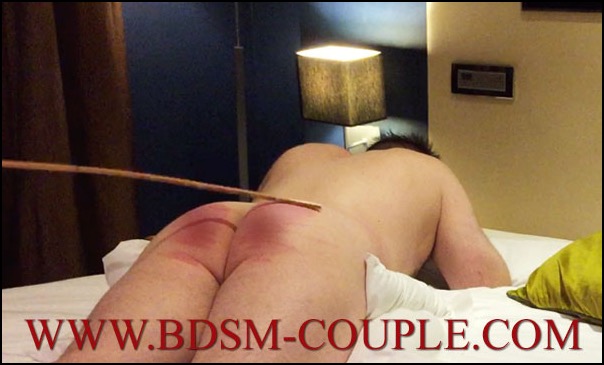 Later that evening his bottom was blushing as well when I gave him a good caning to settle the score for his mistakes during the last couple of months. Well… it was not the whole score since I have been to busy to give my slave his monthly punishment… but I'll do my very best to catch up…
Enjoy the caning!!!
Miss M.


Don't forget to follow us:


OnlyFans
Pornhub
Twitter
Tumblr
Instagram