27–09-2022
1 YEAR ANNIVERSARY

Time flies by so quickly when you are having fun, and today is a very
special day
: it's exactly 1 year since I sent my dear slave-husband to serve another Domme for the
very first time
. And that Domme was
Mistress Noir
!
That day was a milestone in our Female Led Marriage. It showed my slave-husband that I really meant it when I told him that he was my personal property … my Toy … to be used in any way I liked.
Since then I have been sending him to serve other Ladies on and off camera once or twice a month. And each time he comes back knowing that I can let anyone I want use him.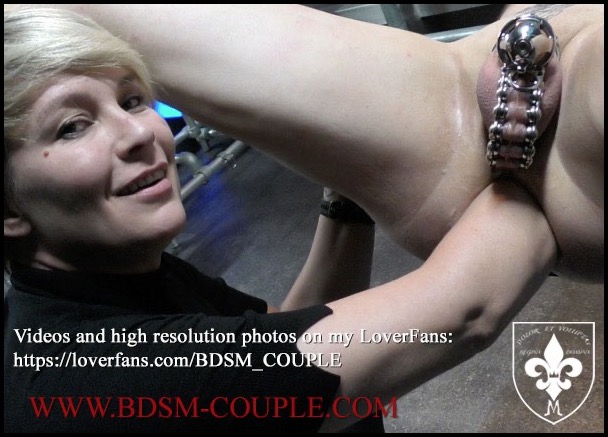 I love my Toy …. my wonderful little
whore
. When the Ladies tell me that they enjoyed having him, it makes me so proud of him and of all the hard work I invested in turning him into my real life slave. I am so happy that every single Lady has asked to have him sent again.
And how do they use my real life slave? In so many wonderful ways …. but the main attraction seems to be his tongue and his stretched ass. And I must say that I understand perfectly why; Nothing beats cumming after having the arm deep enough inside him to actually feel his heart beating!!
Besides
Mistress Noir
he has been used on camera by
Wet Denise
,
Mistress Baton
,
Mistress Cara
and
Lady MK
.
Off camera? That is confidential … ;-)
And Mistress Noir where it all began? In November I will be sending him to serve her for the 6th time ….
Enjoy the photos and the short video of Mistress Noir recommending my slave-husband - all the full videos and photos are of course available on my
Clips4sale
&
LoverFans
:-)
Miss M.


Don't forget to follow us:


Clips4Sale
LoverFans

Pornhub

Twitter

Tumblr

Instagram