07–09-2022
Lady MK

I must tell you about Lady MK! We had talked on Twitter for some time. I had watched her extreme pegging - and fisting videos, and she seemed to be a very lovely and caring Domme.

Because of a mix up in arrangements leaving my slave-husband with plane tickets and a hotel reservation in England - but no Mistress to serve - I began thinking about whom I might know in England, that could be interested in being served by a real life slave? And then I thought of Lady MK!!!

I asked her about it and to my delight she said yes!

So off he went to England and Lady MK. The plane was delayed and all connecting trains from the airport to his destination in Devon were either delayed or cancelled. So he got there late after a looooong day of traveling …. and got worked HARD by the lovely Lady MK!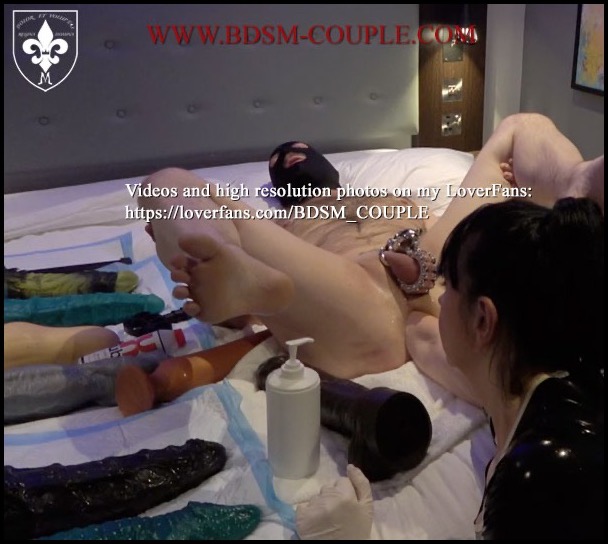 My slave-husband's schedule:
4.00: Rise and shine and shower!!
4.40: Get in the car and go to the Airport
8.00 - 17.20: A nightmare of plane- and train trouble
17.30: Arrive at the hotel + getting clean (inside and outside)
18.20 – 01.15: Shooting extreme anal videos with Lady MK
01.25: Go to sleep

06.30: Rise and shine and shower and tidy the room
07.30: Breakfast
08.00 – 10.10: Shooting foot-, hand- and pussy worship videos with Lady MK
10.42: Get on the train(s) for the airport
16.10: Arrive at airport for check in and security
20.40: Board plane

01.30: Lying in my bed besides me
07.00: Rise and shine, bath and breakfast
08.00: Get in the car and go to the office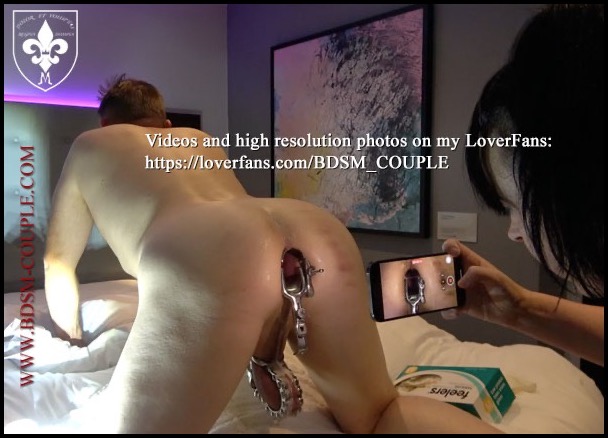 When people hear that I send my slave-husband to serve wonderful dominant Ladies like Lady MK, they think of a glamorous slave life with wine and Champagne and lots of sex. There is of course lots of sex and wine and Champagne. And of course he had a splendid time serving the wonderful Lady MK.

But he is an obedient Toy being sent to serve and please a Lady - and it takes a lot of stamina and devotion to do it right and perform to perfection; especially after such a long journey. And I haven't even mentioned yet, that he is not allowed to eat anything from at least 24-30 hours prior to being used anally by the Ladies I send him to serve …. and until they are done using his ass. No matter how many hours they fuck and fist him. So what can I say? He is a very devoted slave…. !!!

Enjoy the photos and the short video - the full video is of course available on my Clips4sale & LoverFans :-)



Miss M.


Don't forget to follow us:


Clips4Sale


LoverFans



Pornhub



Twitter


Tumblr


Instagram