21-01-2022
Serving TWO Ladies

My dear slave-husband has just returned from his third trip to the Netherlands serving the beautiful Mistress Noir. I love her vivid imagination and her happy approach to BDSM…. and of course I love what she does to my slave-husband's ass!! It's amazing what she can fit inside him! And every time I send him, she takes the game juuuust a little step furher.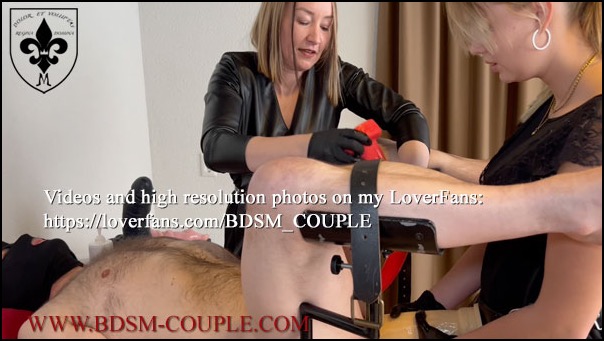 This time she introduced The Middle Child; a silicone boychild. WOW! And on top of that she introduced a very pretty and cute 19 years old assistant, Denise. She looks so innocent, but oh boy was she eager with the stretching and the caning!!!

My slave-husband was really in for an intense session getting used by the two of them at the same time. They double fisted him simultaneously and caned him simultaneously. Wow!!!! His hole is sore, and his bruised butt is sore! I love it!


Mistress Noir managed to get the Middle Child all the way inside him, so he could give birth to it – and it almost looked like a real child birth. Oh my God! But I'm glad it wasn't because the child shot out and ended up on the floor!

Unfortunately she forgot our little secret bet in all the excitement about the child being born – but that only gives me a wonderful excuse to send him to her once more…… perhaps I should just send him to serve her a regular base once a month or so!!



Enjoy the photos and the short video - the full video is of course available on my LoverFans :-)



Miss M.


Don't forget to follow us:


LoverFans



Pornhub



Twitter



Tumblr


Instagram