15–09-2021
Shared slave porn star

You may know that I let other women rent my slave-husband? It just had to be the next step following his total submission to let other women enjoy him. To be honest I am SO proud that he has finally become my 100% slave. That he has finally become so well trained and obedient, that I can send him to serve others without worrying if he will do a good job. And I must admit that it REALLY turns me on to share my wonderful toy with other women….. without asking him.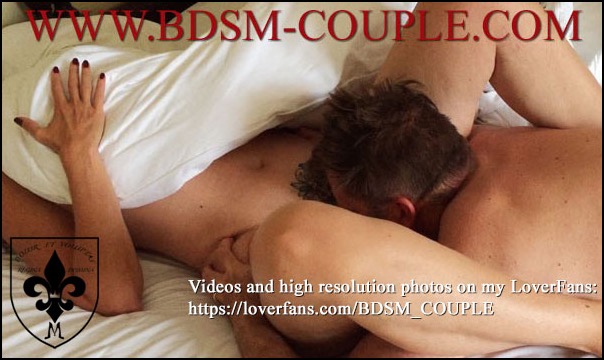 But wait?! Does women actually RENT him?! Yes - he will serve his first client next month in Sweden. And why shouldn't women rent him? Men have been paying for having sex with women since the dawn of time…. and women should do the same, if they need to cum with no strings attached. For me its a win-win. I get turned on while doing a good deed! The only problem is that I don't get to watch…..

But I have thought about a way of solving that little problem while putting his obedience to good use - and to the test! How about letting other women use him in the videos they make for Pornhub, LoverFans, Clips4Sale etc.? I'm thinking about him being featured in BDSM porn with Pro Dommes fisting him, caning him and pegging him. That way I get to watch photos and videos of my slave-husband in action and the service he provides! Isn't that brilliant?!


I find the thought HOT, and when I asked my followers on Twitter they seemed to agree: 639 took the time to vote about my idea, and 90.8% voted YES!


So let's see if there's a Pro Domme out there wanting to shoot videos with my real life slave wearing the most extreme Cock Cage ever built. This is going to be SO exciting!



I would love watching videos of other women fisting my slave-husband like in this little video!!!
The full video is of course as always available on my LoverFans :-)


Miss M.


Don't forget to follow us:


Clips4Sale


LoverFans


Pornhub


Twitter


Tumblr


Instagram