10-06-2021
Real slave life

A lot of men tells me that my slave-husband is SO lucky! And he is. No doubt about that! But I'm not sure they would like to be in his place, if they ever had the opportunity. I'm not sure if they have any idea of what being a REAL SLAVE is like.

It's pretty far from just having a lot of kinky sex. It is of course also about sex - and also when my slave-husband is not in the mood. Or is tired or has a hangover. My slave-husband is available for sex when I tell him to….. for those I tell him to serve. Of course he doesn't get to cum or fuck; he's permanently locked in chastity 24/4.


But sex is just a small part of it. IT's about ME being in charge. If I say he can't watch football, he must accept it. I control the finances, and the money he makes are transferred to my account. So if I decline his request for a new pair of shoes or socks or whatever, he must accept it.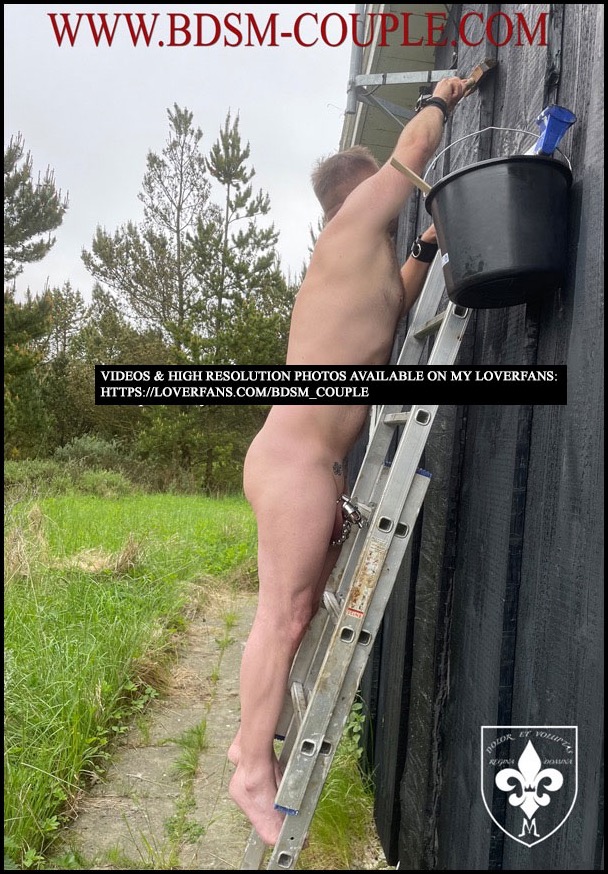 And then there's WORK and doing things for me. No matter what I tell him to do. Most of his time is spent working in the house and in the garden. Mowing the lawn, polishing the windows, painting, digging, cooking, changing tires ….. and so on. When I tell him to do something, he does it.

No discussions ….. and if the job is not done to my satisfaction, he'll do it all over again. And he'll get punished.

And now I'm curious if you would still like to be in his place?

The full video is of course as always available on my LoverFans :-)


Miss M.


Don't forget to follow us:



Clips4Sale


LoverFans


Pornhub


Twitter


Tumblr



Instagram