05-05-2018
I love it!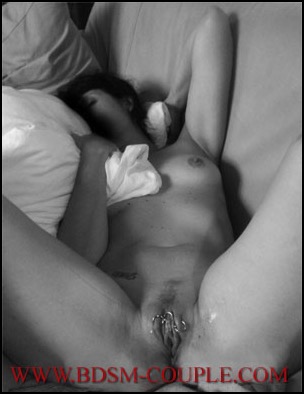 I am very excited about my
daily tasks
and I love to serve my beautiful owner!
To be honest I most of all love, that I MUST ask her every morning and every evening if she wants me to lick her pussy.
Her pussy is so beautiful. I love her taste and scent… and I love her piercings - I only wished she had more!
Some have asked if I also lick her pussy when she's having her period - and the answer is no.
Not because I refuse to do it (I would never dare!) and not because I think it's disgusting (I don't). The reason is that Miss M. doesn't want me to - and she's the Boss!
The fact that I have my daily tasks reminds me that I am Miss M.'s slave and property. In the beginning I made a few mistakes, and I am waiting for a severe caning (
80 strokes!
) for my mistakes. But now it seems that I am getting the hang of it and I haven't made any mistakes for a while.
I know that Miss M. is pleased and yet she's not completely content since she loves to punish me. Well… I think she'll solve that little problem by keep giving me more and more daily tasks. If she keeps doing that, I'm bound to forget something sooner or later - and it also holds the great advantage that Miss M. has me doing things that pleases her. I love it!
But first of all I'll have to "survive" the 80 strokes I earned in april….. oh dear!
Watch full videos and all photos on Miss M.'s
LoverFans
:-)
slave p.


Don't forget to follow us:


Clips4Sale


LoverFans


Pornhub



Twitter


Tumblr


Instagram