06-04-2022
Pissing inside my slave-husband

When I make Custom Made Videos I get so many wonderful ideas served on a silver platter! And some of it is even something I would never have thought of doing myself. This is about one of these things. Well …. almost ….. because I had actually thought of doing this a loooong time ago. And then I forgot all about it, until I talked to a very creative Gentleman about making a Custom Made Video.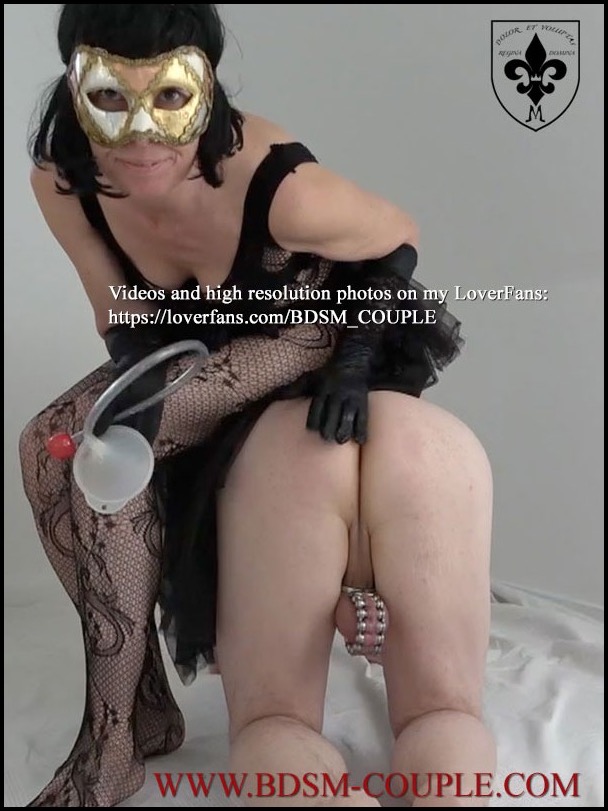 I love everything about the idea. My warm champagne is flowing deep inside my slave-husband's ass. Every last drop off it. And if flows through a clear hose showing how it all enters his body. My slave-husband quickly constructed the necessary tools for me to pee directly inside him, and then we were all set to go. It's so wonderful to own an intelligent slave! And "Le Grande Finale" of the video: my slave-husband licking my pussy clean. Mmmmm…..

But you know me, so you can imagine what happened? Yes I needed to cum. Looking at all my warm Champagne flowing so easily directly inside my slave-husband was soooo hot ….. and his soft tongue was ready for me! So I made him lick a little longer than planned!


And what does it feel like to have my warm champagne flow inside? I was curious as well, so I asked my slave-husband afterwards; he couldn't feel my Champagne flowing inside because the temperature was exactly like his body temperature. But he could hear what I was doing, and he could clearly feel his belly getting heavier as I filled his intestines …. the experience was totally mind-blowing for him!

Enjoy the photos and the short video - the full video is of course available on my LoverFans :-)


Miss M.


Don't forget to follow us:


LoverFans


Pornhub


Twitter


Tumblr



Instagram