24-02-2022
Cleaning the cock cage!

I get SO MANY questions about my slave-husband's Cock Cage. One of the most common ones is about how he keeps it clean. So I will tell you about it.

Of course he is washing it with soap every morning and evening. But once a week (and when I send him to serve other Ladies) the Cock Age is unlocked and completely disassembled. Every single part, including the steel rods through his scrotum, is cleaned and washed using a tooth brush. This is necessary because of the semi closed design of the Cock Cage.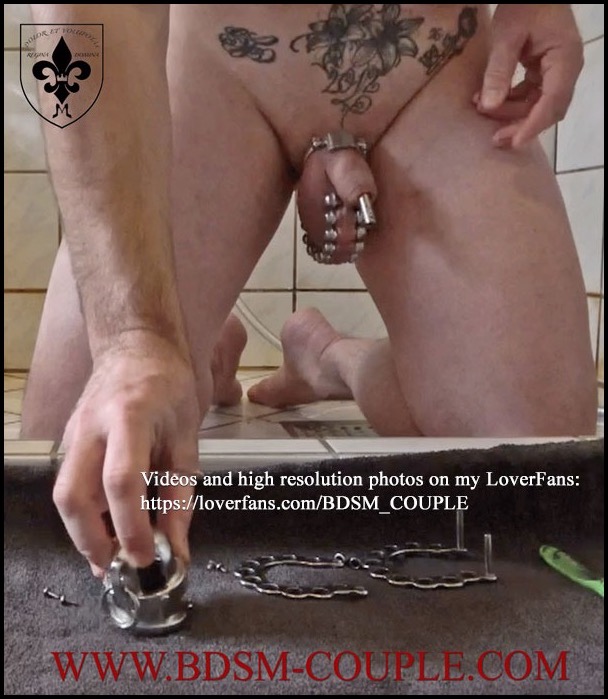 I could have chosen a more open design. But this would give him access to touch his cock and look at it. This Cock Cage makes sure it's out of sight and impossible for him to touch. I like that. It reminds him that his cock really belongs to ME and is in fact NOT his cock.


The cleaning procedure takes about 15 minutes and then the Cock Cage is put back on and secured. So these 15 minutes once a week is the only time my slave-husband gets to touch MY cock and look at it.

Enjoy the photos and the short video - the full video is of course available on my LoverFans :-)



Miss M.


Don't forget to follow us:


Clips4Sale



LoverFans



Pornhub


Twitter


Tumblr


Instagram