22–08-2021
Luxury and teasing

I love luxury and I love to tease my permanently locked and denied slave-husband. And I love to combine the two!! So a few says ago I told my slave-husband to arrange something luxurious for me. And he did! He had rented a penthouse suite with a jacuzzi overlooking the whole city!


It was amazing and we spend two days on the roof top eating sushi, drinking Champagne and having sex. Lots of sex! The world seemed to evolve around the jacuzzi and my orgasms!

Behind the wooden wall next to our jacuzzi was another jacuzzi and we could clearly hear, that the couple in there was doing exactly the same as we did! Very inspiring!!!!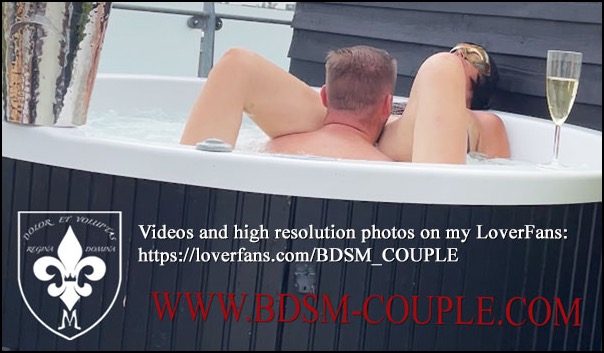 When I heard the woman next door have an orgasm I wanted one as well. And when I was done I could hear her start all over again! SO HOT! The best part was that it made my permanently locked and denied slave-husband extremely horny! And when he's horny he's completely in my power. That's the reason I never allow him to cum or even have a full erection. The Cock Cage stays on!

When the couple next door had a break I kept him on his toes by caressing myself NOT allowing him to touch or lick.

The full video is of course as always available on my LoverFans :-)


Miss M.


Don't forget to follow us:



Clips4Sale



LoverFans


Pornhub



Twitter



Tumblr


Instagram