18-03-2021
Fucking Machines

We have come a long way since the first stumbling steps we took with Fucking Machines. Now we know how to make sure, the machine stays in place, and which dildos are good to use with the machine. And I keep getting new ideas!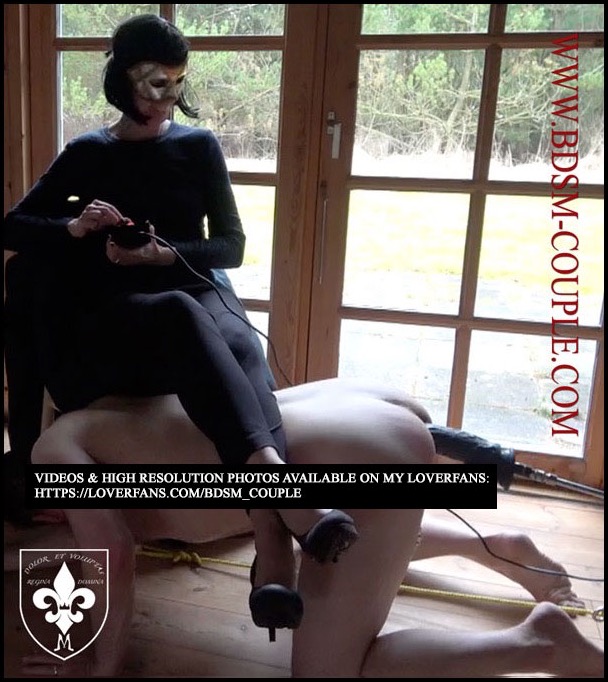 We went away for the weekend and I was using slave p.'s ass for 6 straight hours. I watched him stretch with the huge dildos, and I fisted him ….. but my main focus was on the machines. It never stops fascinating me when a very small movement with a finger completely changes the game. And I love his reaction when I suddenly increase the pace from slow to VERY FAST!

His gasps of surprise and his moans simply makes me wet! I love knowing that he's really struggling to stay in control of his bowel movements and NOT push back. Not that it makes any difference if he does, because the machine is stronger than he is. It hesitates for less than a second before it keeps on pounding him. But it's rather unpleasant for him having the dildo forced deep inside, when his bowels are fighting to get it out!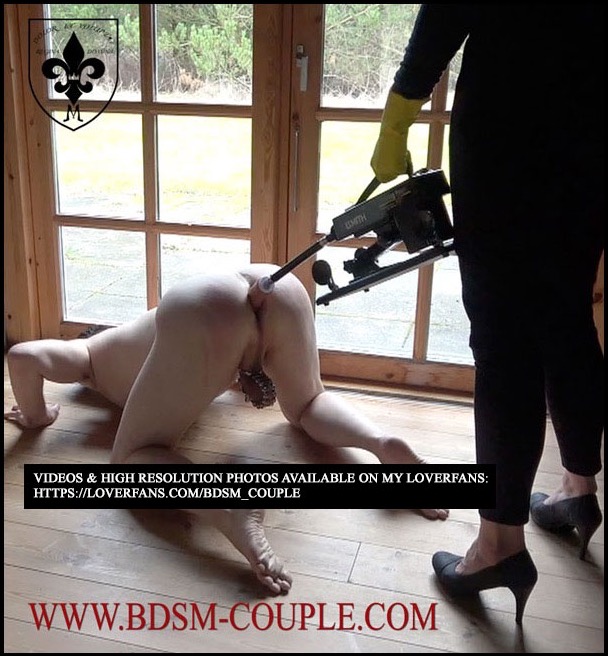 And I must say that his performance has improved a great deal! His self control is amazing…. and I almost miss the days when he had no control whatsoever. Almost! Because I enjoy watching the fruit of all the hard training. It's amazing!!!

Fucking Machines are SO MUCH FUN - and you should get one! But there's a lot of crap out there, so READ MY REVIEWS FIRST!!!

Enjoy the short video! The full video is of course as always available on my LoverFans :-)


Miss M.


Don't forget to follow us:


Clips4Sale


LoverFans


Pornhub



Twitter



Tumblr


Instagram