28–10-2018
1 year Cock Cage Celebration

On October 26th it was exactly 1 year ago the postman handed me the parcel containing the most wonderful device imaginable: A Steel cock Cage! And that cage has been an important part of my slave's life ever since. I believe that calls for a celebration, and I allowed my slave to arrange the perfect day for his Owner. A day full of wonderful surprises and non stop pampering !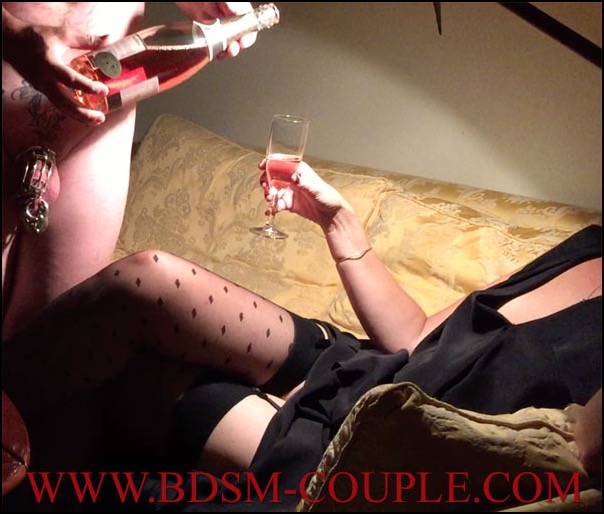 I must say he did a splendid job! He had taken the day of and drove me to a beautiful castle where he served me a delicious pink champagne in the suite before dinner.
Perhaps dinner is not the right word…. it was a five course menu with five different wines.
My slave had instructed the waiter to ask
me
to taste the different wines - and I chose the ones I liked the most not worrying about the price.
That's for my slave to worry about such boring details!
My slave behaved like the perfect gentleman all evening, pulling out my chair for me, making intelligent and witty conversation while we ate and making sure my glass was never empty. Just perfect!
And when I was intoxicated by the wines and the atmosphere of the castle, we went back to the suite, where it got even better.
My slave prepared the jacuzzi for me using fragrant oils so I could relax in the warm water and enjoy yet another glass of champagne.
I decided to reward my slave by telling him to sit down while I slowly stripped naked in front of him - and the poor thing rewarded me by filling his cock cage!
I love to see his cock struggle to break free… turn purple and bulge between the steel bars of the cage…. all in vain of course! It's locked and I have decided that it will remain locked until Christmas. At least!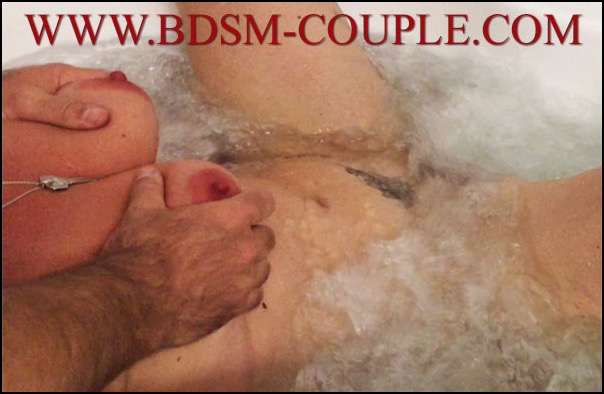 A jacuzzi is a marvelous invention! The jet streams of warm water fells so good when they hit the right spot. And it's easy to position the body in a way making sure that they do! You should reaaaaally try it ladies!
My slave kneeled behind me and helped me cum by caressing my breasts. It was mind blowing, and I have no idea how many orgasms I had, before I allowed my slave to join me in the jacuzzi for a final glass of champagne.
What a day…. eating, drinking and cumming (a thousand times!) really makes you tired. When my slave sensed I was about to doze of in the warm water he helped me out of the Jacuzzi, dried me with soft towels and carried me to bed where I fell a sleep in his strong arms.
Oh yes - I almost forgot the video! I'll let you watch my first Jet-Stream-Orgasm!
Miss M.


Don't forget to follow us:


OnlyFans
Pornhub
Twitter
Tumblr
Instagram