15-02-2018
Valentines day double anal fisting

Since Miss M. asked our 18k followers on Twitter if I could take both her hands up my ass - and made me do it, I had been begging Miss M. for another double fisting!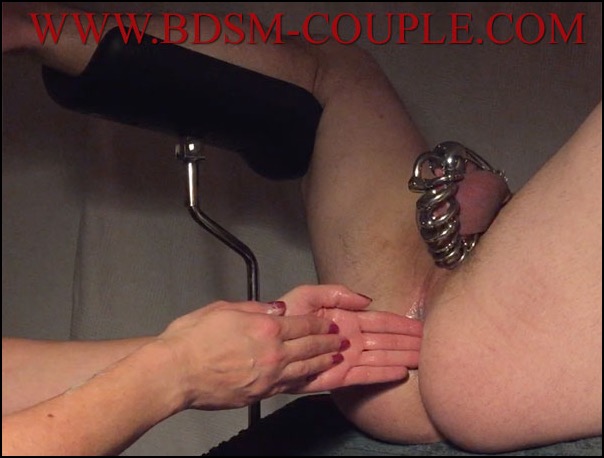 On Valentines day Miss M. decided to grant me a wish, and I wished for her to shove both her hands inside me. This time I was allowed to lie on the gyno chair…. and I love to lie there… legs spread out being all exposed giving Miss M. easy access to the most sensitive and vulnerable parts of my body!

I love watching her apply Crisco to her hands (which we found out is NOT ment for eating - but for fisting. HA!) getting ready to fist me. As usual I had been warming up using large dildos to get ready for Miss M. so her first hand went in rather easy…. and much to my surprise so did the second one.

Sure I could feel that my ass got stretched a lot but I didn't feel any pain…. just the wonderful sensation of Miss M. invading my body and taking controll.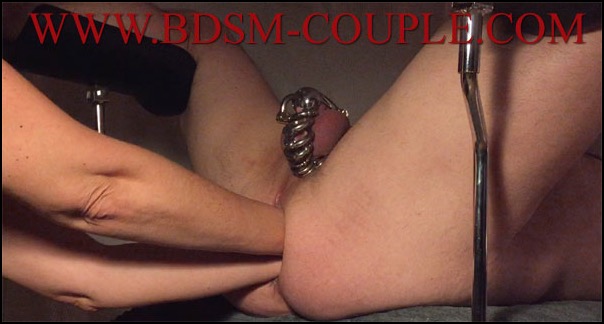 Knowing that Miss M. have both her hands - and her sharp red fingernails - buried deep inside my intestines is all the motivation I need to lie completely still and let her do whatever she wants.

I absolutely love it when she pushes as hard as she can with both hands to get as deep inside as possible…. and stay inside even though I try to push her back out. Just writing about is makes me horny!

Enjoy the video and watch the full version on Miss M.'s LoverFans :-)


Some of you have asked if I get sore after a double fisting and the answer is NO!
Perhaps I am getting ready for Miss M.'s foot….?!!

slave p.


Don't forget to follow us:


Clips4Sale


LoverFans


Pornhub


Twitter



Tumblr


Instagram