03-01-2020
Happy New Year 2020!

Happy New Year to one and all!!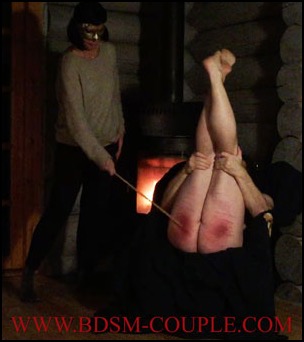 It's time to think back, and 2019 was marvelous: slave p. gave me 381 orgasms, which is more than an orgasm a day (a lot of ladies send me emails asking if it's really true - and it is!).
Slave p. made 31 minor mistakes and two HUGE ones…. it may sound like a lot of mistakes, but when I think of all the tasks he has to do, it's actually not that many. And when I look at the stats, he has really improved his performance during 2019.
My orgasms and his mistakes earned him 4710 cane strokes.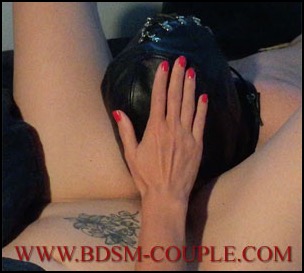 Isn't he lucky with all the times he was allowed to lick my pussy and all the caning he received?!
If you are curious to learn more about the number of my orgasms and the caning, just click
here
!
And speaking of caning…. I broke my favourite cane on slave p.'s bottom. Dammit!
Or come to think of it:
HE
broke my favourite cane when I caned him!! But I'm not angry anymore.
I had to use another cane - which is now my favourite! It's thick and very heavy, and it hurts slave p.'s bottom a lot more than my previous favourite. The impact is incredibly hard, and the bruises afterwards are beautifully black, blue and purple!
In December I allowed slave p. to fuck me and cum after 202 days without a single orgasm. The first time he lasted about 30 seconds - but after a week of fucking he started lasting long enough to make me cum using his cock.
I enjoy that, but I also enjoy having him locked up, so after a lot of fucking in December his cock was back in the cage on 1. January 2020!
And then I have begun to post all my full videos and high resolution pics on my
OnlyFans
instead of giving them away for free; And every month I pick a lucky fan who gets a free custom made video - which seems to be a very popular feature!
And speaking of
custom made videos
: Making those makes me wet, and the number of orders increased a lot in 2019. Perfect!
In 2019 I got a new kinky slave in the US, and my german slave fell in love with a colleague and asked to be set free - which I of course did.
When it comes to blogging and writing 2019 was a great year! Our blog was voted in the
Top 100 sexblogs on Kinkly.com
.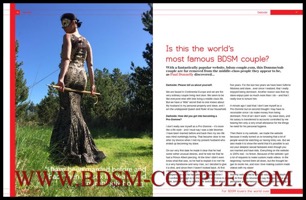 Darkside Magazine
had a 12 page
interview
featuring me - and starting December 2019 I got my
very own column
in the magazine! Oh - and then I also got interviewed on
Humanpony.org
and got an article published on
Gothamclub.com
.
And last but not least I ordered a very special custom made made cage incorporating slave p.'s many piercings - it will arrive in 2020!
Thank you to everyone who reached out sending me questions about our lifestyle, asked for advice, ordered custom made videos or made my 2019 special in so many other ways!
2020: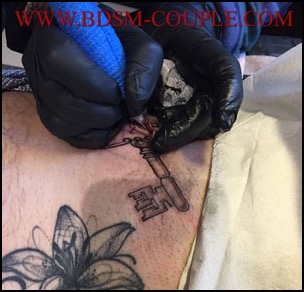 I have so many plans for 2020. I'm most of all excited about the new cage for slave p.'s cock and balls; With a bit of luck we'll have it by the end of January.
And then I would like to add another little tattoo to slave p.'s body: the date when I locked up his cock for the very first time: 26-10-2017.
Speaking of slave p.'s body… he has gained some weight especially during December due to all the fat food, the wine, the strong beer and lack of exercise.
So I have decided that in 2020 he has to do pushups every morning, go jogging at least twice a week and cut back on alcohol and snacks. In short I want him to shape up!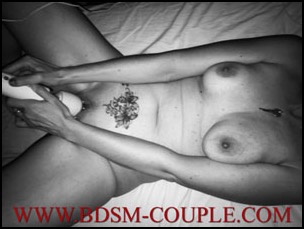 In 2020 I'll be counting the orgasms I get when masturbating and the (very few!) I might allow slave p. to have. I'm curious about seeing the whole picture!
Slave p. is making some rather interesting BDSM-toys for me:
A box allowing me to stand and stomp on his cock and balls and a paddle for hard spanking. I'm really looking forward to using them!
I have a chastity slave in the US, a chastity slave in the UK - and of course my husband (slave p.). But I hope to find a replacement for my german chastity slave, thus bringing the number of my slaves back up to four - which is the number of slaves I need to be kept busy and amused! My slave in the UK prefers not to be featured on my website, but I think I'll tell you more about my slave in the US in 2020.
Happy New Year!
Miss M.


Don't forget to follow us:



OnlyFans

Pornhub

Twitter

Tumblr
Instagram