21-10-2021
New fisting record

I love to fist my slave-husband, and my ultimate goal is going shoulder deep. I still have some work to do before I can get that far inside him, but it's fun work! And every time I fist him, I get a little deeper…..!

This time I decided to have him in the gyro chair. I can sit and do my work, and my slave-husband can lie down and relax when I work on him. The more relaxed he is, the deeper I can get inside him. And this time it went so well!


I warmed him up with an inflatable dildo and some other HUGE toys before I really gave it a try to go deeper than ever. And what a feeling it was to slide my arm inside his loose and open hole. I felt no resistance at all before I was within a few cm of my elbow, and I knew that it was time to set a new fisting record!


Push, push, push ….. and in it went…. elbow deep ….. and a bit further….. while my slave-husband made the sexiest sound ever and I clearly felt his heart beating! OMG that was HOT! It actually felt like I was holding his beating heart in my hand. Ooooh….. I love him!!!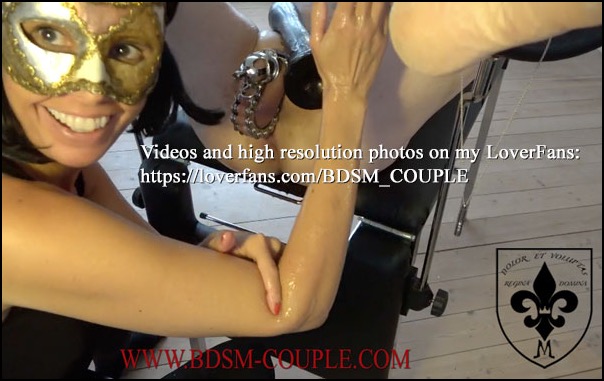 Enjoy the little video ….. the full video is of course as always available on my LoverFans :-)



Miss M.


Don't forget to follow us:


Clips4Sale


LoverFans


Pornhub



Twitter


Tumblr


Instagram